MOTOSPEED V30 REVIEW – A CLOSE SURPRISE
2 min read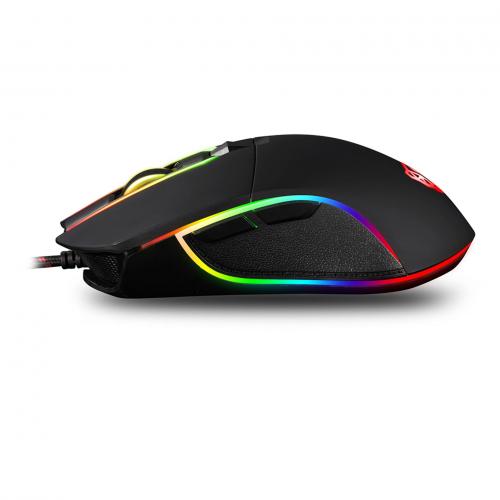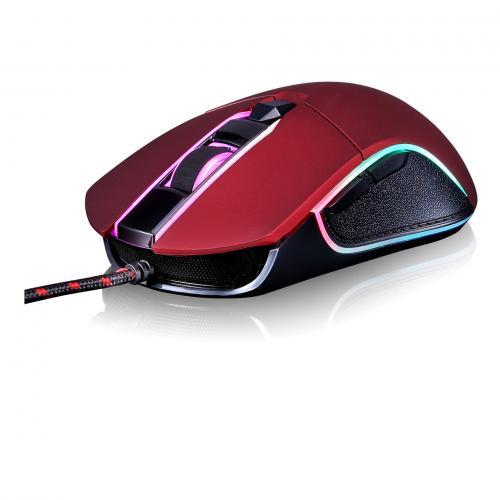 Motospeed V30 is a mouse that will satisfy the vast majority of customers with its price. How does another computing device work with Motospeed? Read this in the next review of Motospeed V30!
The Motospeed V30 is a gaming mouse with a universal handle. Ideal for right and left handed users. It is his more but also his less. I have been accustomed to pure right-handed design and several "finger" pads for many years, so ergonomics are suitable for anyone who wants a universal shape or, if desired, a neutral shape.
The mouse measures 128 x 67 x 41 mm, so it is relatively narrow and long. With a constant weight of 135 grams, it is also relatively light. The mouse grip is safe, its height is comfortable for medium hands and its shape matches that of the palm. The length reminds me a bit of the elongated Razer, but it's just a habit.
In terms of materials, plastic is mainly used. It looks like a smooth touch surface, but it's just a fun plastic surface. At first glance, the sides of the mouse appear to be flexible plastic or rubber, but unfortunately it is only hard plastic with a structure. Which is a shame because there would be a non-slip rubber fit.
The button design is standard, two main buttons, left rear and rear, dial and switch up. All keys are relatively quiet. Motospeed indicates that the mouse has Omron family switches. The side buttons are easily accessible with the thumb and have a "hollow" change sound. He would praise the circle for his exemplary pedaling and optimal grip strength, while disciplining him for noisy displacement. The two main buttons can be used with the claw handle, for the other handles again without problems almost along the entire length.
The cable is quite rigid and rigid, fortunately, it is made of braided fabric so that it slides without major problems. There are only two Teflon at the bottom of the mouse, but they occupy a relatively large part. His responsibility is, I would say, quite mediocre and does not deviate from anything.
The Motospeed V30 is a versatile device and, thanks to its strong LED backlight, it is also enough to illuminate a smaller room.
The Motospeed V30 is a versatile and decent mouse that offers a high quality sensor, an Omron switch, good ergonomics, materials and a full RGB backlight. The included application is full of options that I can't even use.
What I would call a negative sign is certainly a noisy wheel when moving and the materials used on the sides, which could certainly be rubber and not hard plastic. And the cable could be more flexible, fortunately it is at least braided so that it glides well on the carpet.
If you are interested, you can buy Motospeed V30 on BZFuture.