Bitdefender 2020 Antivirus review
2 min read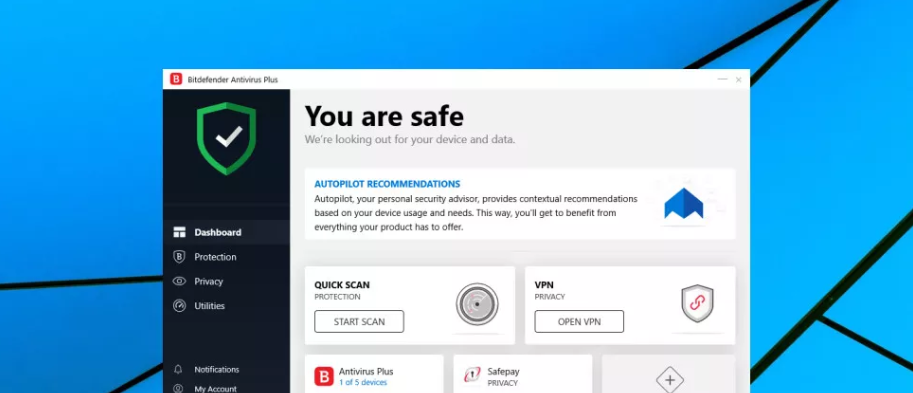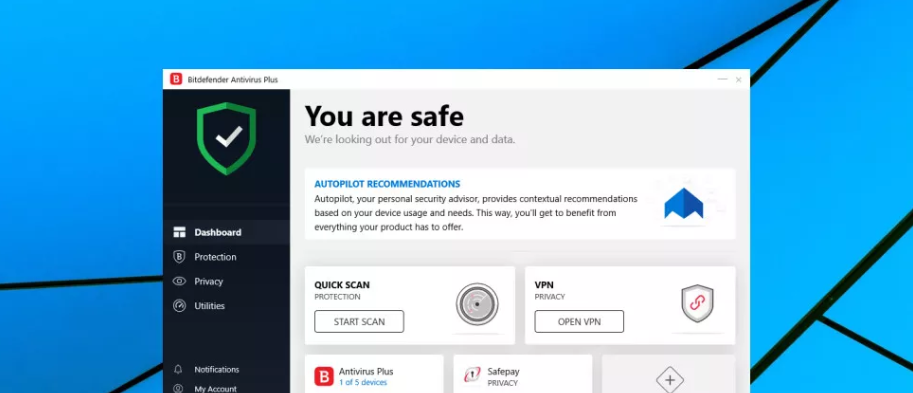 Bitdefender's antivirus offering is accurate and reliable and offers valuable additional features.
Bitdefender 2020 is the latest family of high-performance antivirus and security suites from the Romanian company.
The consumer product line begins with Bitdefender Antivirus Free Edition, a simple Windows tool that focuses primarily on the most important security basics: antivirus, phishing blocking, and other fraudulent sites.
Bitdefender Antivirus Plus is the premier commercial product. As you can see from the name, it offers useful security and data protection extras: an additional level of protection against ransomware, Wi-Fi security scans to detect network problems and bank protection through a secure browser, secure file deletion , vulnerability scanner and password manager.
You even get the free version of Bitdefender VPN. However, since this limits it to 200MB of traffic per day, it is only suitable for lighter users.
New to Bitdefender 2020 is a browser extension for Windows and Mac Anti-Tracker that can detect and block a variety of web crawlers to protect your privacy and possibly improve page load times.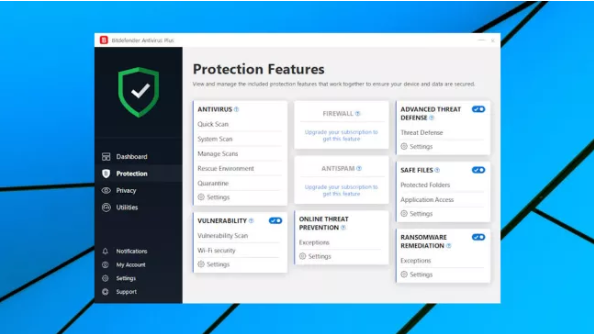 Bitdefender Internet Security expands the package with a firewall, spam filter, and parental controls. Webcam protection allows you to block any unauthorized access to your webcam. A new microphone monitor shows you which applications are accessing your microphone.
Bitdefender Total Security offers tools to clean and optimize devices and presents applications for Mac, Android and iOS devices, as well as Windows.
Some of these total prices may seem high, especially if there is no launch discount, but they are generally cheap in the long run. For example, Kaspersky Anti-Virus costs only $ 120 to protect 5 devices in the first three years, but covers $ 240. Bitdefender Antivirus Plus covers the same hardware from the start for $ 150.
If you're still not convinced, no problem – a 30-day trial version is available for each product. No credit card details are required. Just sign in with your email address and you can test the capabilities of Bitdefender yourself.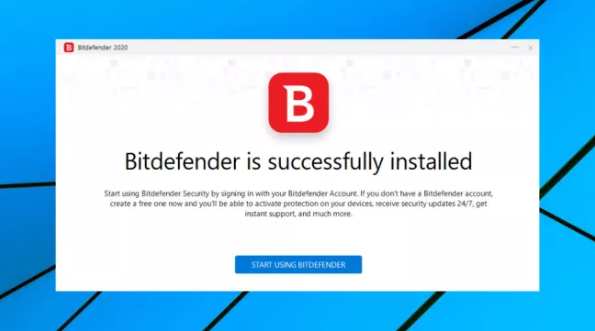 Installing Bitdefender Antivirus Plus 2020 is fast, easy, and largely automatic. We noted that we were clicking and in a matter of minutes we received a reassuring message "Bitdefender installed successfully" that it was time to start.
Browsing our system, we found that the installer added the Bitdefender Anti-Tracker extension to Google Chrome and Bitdefender Anti-Tracker and Wallet to Firefox.
Bitdefender has added many new background processes, services, drivers, and various other minor issues to our test system. It is not uncommon for an antivirus program, but it can be a problem if performance is affected.