Edifier G2000 Gaming Stereo Speakers
2 min read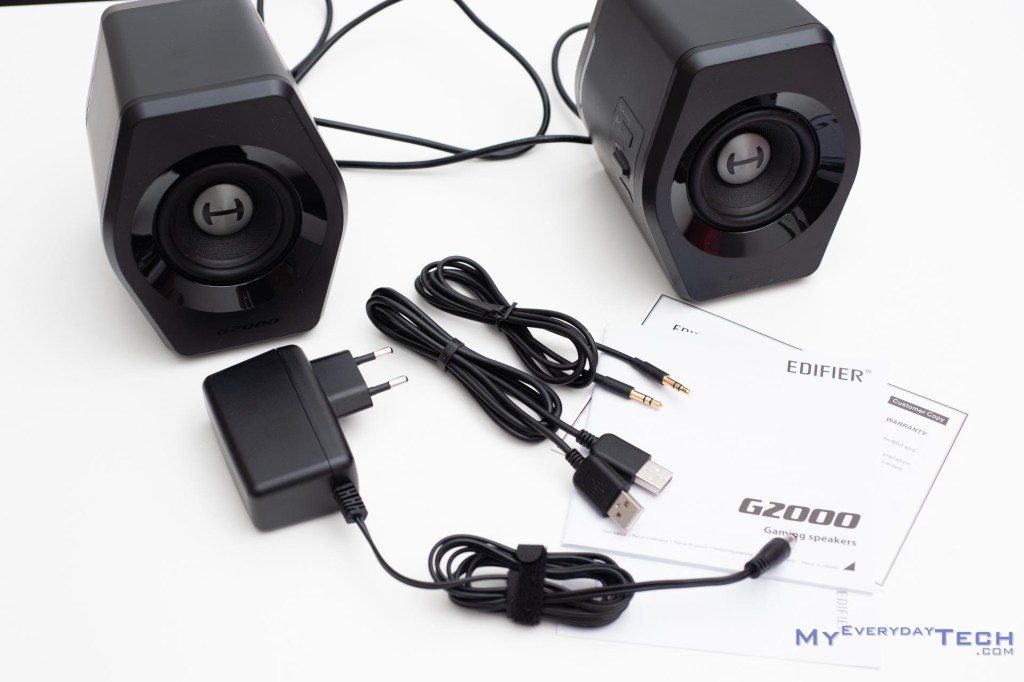 Gaming-oriented audio devices aren't exactly new to the PC market, but most consumers prefer to have headphones on their speakers due to the requirement for oral communication via the microphone. However, speakers still have a place when it comes to casual gamers who just want to enjoy their games. Today we're going to take a look at Edifier's latest entry in the gaming speaker lineup, the Edifier G2000.
The Edifier G2000 comes in a handy little box. What you get in the box is the speaker with all the necessities.
* Edifier G2000
* USB-A to USB-A cable
* 3.5mm AUX cable
* Plug
* How to use
With its clear view, the Edifier G2000 takes the path of compact design. Although marketed as a game-oriented speaker, the design doesn't scream "I'm a gamer!"
The rubber feet under the speaker dampen the vibrations of the speaker, especially when playing at high volume.
The right channel speaker serves as the main speaker to which all connections and controls are connected.
* Power and source select button: press and hold to turn on; Press briefly to select the source
* Volume rocker
* Lighting button and audio profile: long press to change lighting mode; Press briefly to change the audio profile
Speaking of audio profile: The speaker has three built-in audio profiles: music, movies, and game modes. Unfortunately, the speaker doesn't have a standard sound profile, so you'll have to settle for one of the following parameters.
There is a translucent plastic part on the back of the cabinet for the light showcase.
The special feature of the Edifier G2000 is the DAC with integrated USB input in the speaker. Yes, your computer recognizes the speaker as an external USB audio device. As the name suggests, the Sub Out is connected to an optional subwoofer.
Then here are the glitter effects you can have on two speakers for whatever reason. To be honest they are not too bright, and since they light up the back of the speakers you get quite a nice ambient light that bounces off the wall.