HYPERX ALLOY ELITE 2 GAMING KEYBOARD
2 min read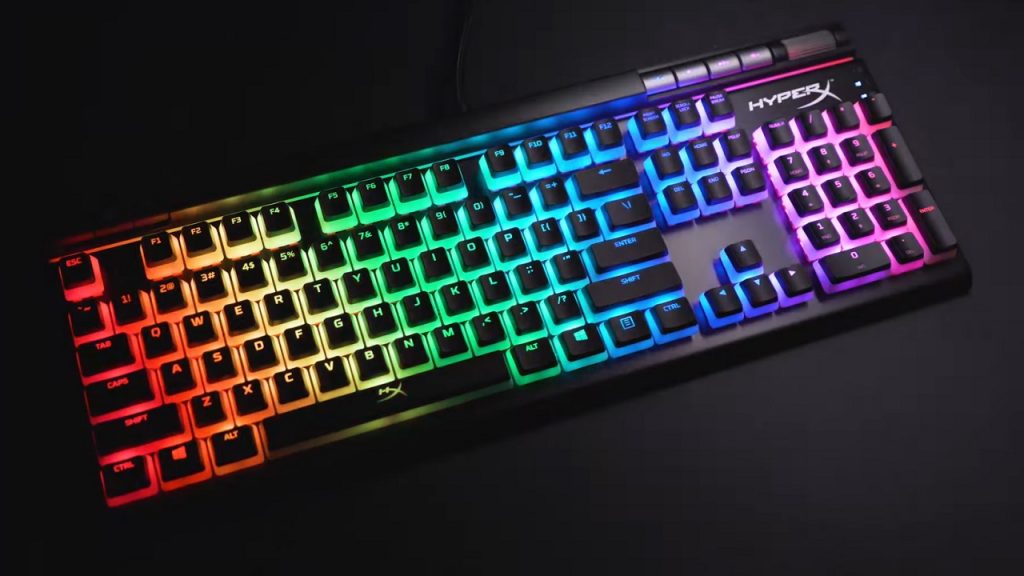 The HyperX Alloy Elite 2 mechanical gaming keyboard released earlier this month, the first keyboard to use its pudding keys. These keys give Alloy Elite 2 a natural glow by taking advantage of one of the most aggressive uses of RGB on a keyboard I've seen in a long time.
The most striking feature of the Alloy Elite 2 and also the biggest difference from the original Alloy Elite RGB is the use of ABS pudding keys. After realizing that HyperX's pudding splashes have nothing to do with snacks, these splashes allow you to get maximum RGB lighting that shines with every touch. HyperX sold the black and white pudding keys separately, but the Alloy Elite 2 is the first of its keyboards to have pudding keys from the start.
RGB lighting works on most keyboards so that the light below the keys and through the characters at the top of each key is visible. What makes the HyperX pudding keys so unique is that the side of each key is translucent, allowing a more dramatic increase in RGB light to escape.
To say that there is a dramatic increase in RGB lighting is still an understatement. Alloy Elite 2 RGB lighting is more similar to the Peacock PC gaming equivalent. It immediately catches everyone's attention.
The superior steel plate gives the Elite 2 the robust feel of a high-end keyboard. The fact that this thing weighs more than three pounds means that it will resist no matter how hard it hits.
The multimedia control, the massive volume wheel and the quick access buttons are located again on the dynamic light bar. This light bar really has no purpose other than to be another place where more RGB can be used. It is exaggerated and I love it. Strangely, the hotkeys, which are meant to control RGB lighting, are the only keys that don't light up.
In terms of games, the speed and responsiveness of the HyperX red switch performed well in my Call of Duty: Warzone matches. I wanted to see how it works in an MMORPG, so for some reason I dusted off Star Wars: The Old Republic and killed Jedi as Imperial agents in some PVP races. The space bar is ideal for those whose primary means of transportation in MMORPG is to jump like a sociopath.
HyperX Allow Elite 2 is a bold and bright gaming keyboard that often feels more like a statement than something to play video games. If you're looking for a well-built gaming keyboard with dazzlingly bright RGB, HyperX Alloy Elite 2 is for you, as long as you don't mind a little color.