Cyber Security Awareness Month, Protect Your Home
3 min read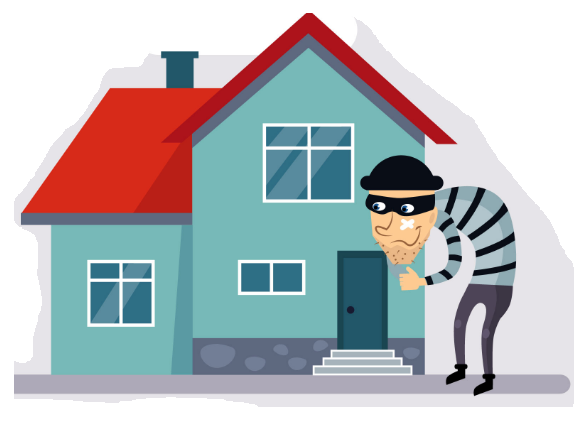 October is perhaps best known for its cool weather and spooky nights, but did you know that it is also Cybersecurity Awareness Month? And this year, as the Covid-19 pandemic increasingly drives our activities online, it is especially important to know how protected we really are and where we could do a better job.
In the United States, the National Cyber ​​Security Alliance is celebrating National Cyber ​​Security Month with the "Do Your Part" campaign. They encourage all Americans to take proactive steps to improve personal cybersecurity.
Europe also recognizes Cyber ​​Security Month with its own social media campaigns, online activities and resources for anyone who wants to participate in October. As a bonus, the European material is available in multiple languages ​​so you can contact your staff wherever they are.
We wanted to introduce you to some simple steps you can take to follow NCSA's other tagline for this month: "When you connect, it protects you." With so many people unemployed or working from home right now, we have decided this year to focus on the home front. Here are three simple steps you can take to protect your digital home during Cyber ​​Security Month this year.
1. Secure your Wi-Fi router
Your WiFi is the door through which cybercriminals try to enter your home. So make sure it is airtight. You can do this by changing the credentials so that they can no longer be decrypted.
Now is the time to start using this delicate password with a million different symbols, letters and numbers. Write it down on a sheet of paper and keep it for future reference. Better yet, save it in a secure password manager to make sure it's protected.
Think of it this way: You don't "secure" your front door with a hook lock, do you? Of course not! It would be too easy to break in. On your router, the factory-assigned username and password are hook-lock, and your complicated new credentials are five bars. You want the latch, not the hook.
2. Start using a VPN
A virtual private network creates an encrypted tunnel through which all your Internet activity flows. It is very difficult for someone to intercept your data and spy on it or steal it.
Depending on your job, your job may have provided you with one. It's great! Use it whenever you are online. However, if your job hasn't provided one, check out Avast Secureline VPN. Either way, knowing that your online activities are protected can help you rest a little easier.
3. Update all of your devices
Cybercriminals work in cyberspace but take advantage of human error. A great? The software is out of date.
Organizations release software patches for many reasons, but one of the most important is to fix security holes. If you don't update, you're not protected. So, do a quick scan of all your devices (computers, tablets, phones, routers, smart toys, IoT devices) and make sure they are running on the latest version of your software. It's a bit boring, but it's a bit important.
Of course, cybersecurity is important throughout the year, not just in October. These three easy steps can help you prepare for a more secure digital home year-round.