Edifier GM3 Wireless Gaming Earphones Review
2 min read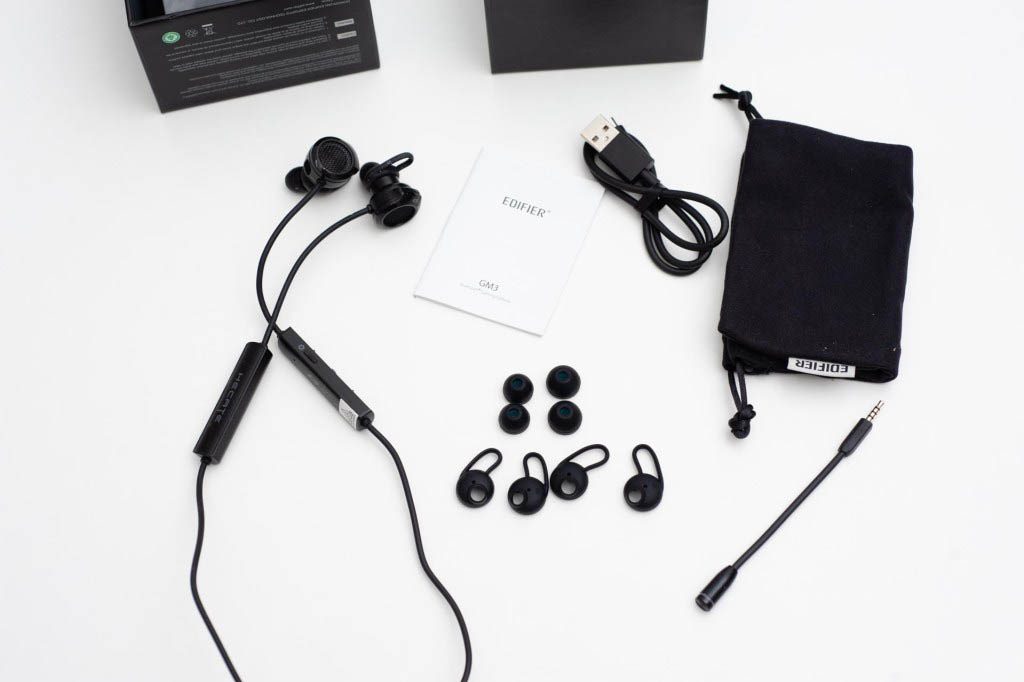 Mobile gaming has risen and the removal of the 3.5mm audio jack from smartphones means that wireless gaming audio will become more and more visible in the future. Still, Edifier stepped up his game and sent us his response to the "3.5mm audio jack apocalypse" with the Edifier GM3 Bluetooth gaming headset.
What is in the box?
Edifier GM3
Detachable microphone
Micro USB cable
Replacement ear tips and plugs
Cloth carry bag
Paper documentation
User experience
My first impression with the Edifier GM3 is the huge headset that comes with it. There is good reason for this design to include a second ultra-low frequency subwoofer, a vibrating speaker. The secondary pilot always vibrates slightly * to increase the immersion of the audio experience. The effect is especially pronounced in game mode, which can be activated by pressing the side button of the online controller twice.
While I can't tell if the headset really vibrates or I don't like vibrating headphones, the bass at least sounds louder than any in-ear headphones I've ever tried. Yes, they sound a bit artificial, but they are good enough to put the bass or sound effects of games into action. Bass Heads should definitely get their hands on a pair of GM3s.
Unfortunately, for those curious about audio latency, especially when gaming, Bluetooth wireless games will still have up to 500 milliseconds of latency. If the phones and headsets are not using the aptX LL streaming codec, we will not be able to resolve this issue at any time. Nasi Lemak Tech has a brilliant article on Bluetooth audio delay.
Also, we're not going to ignore the fact that we now have LEDs on our wireless headphones without the ability to do RGB stuff. Leaving the lights on will reduce battery life by 12 to 9 hours, or about 25%.
The removable microphone connects to the 2.5mm audio jack on the left earbud and also has an LED. Rather than showing the status of the microphone, the lighting here only serves an aesthetic purpose. In this sense, the microphone has a reasonably good recording quality for communication in games.
The inline controller is a massive block hanging from its right earbud and we have another battery pack on the right. I mean, you need all those battery cells to power all those drivers and LED lights.
Last words
For the casual gamer looking for a wireless solution for mobile gaming, the Edifier GM3 offers a complete package with clear audio quality and a better microphone for team communication. If you want to look great while streaming your game, it has LED lighting, albeit red in color.