AOMEI Backupper Technician Plus
2 min read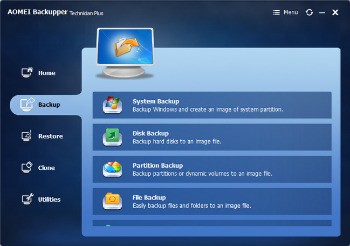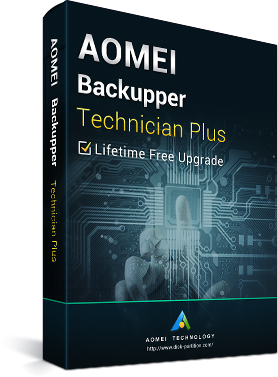 AOMEI Backupper is a professional and easy-to-use professional backup and restore software. You can use it to backup your PC and server safely, back up your system partition or your hard drive with just one click and in minutes. This software can also search for the created image and restore it to the hard drive if your data is lost or damaged. In addition, you can create an emergency boot disk to restore your data if the system fails and the application cannot be accessed through the Windows interface.
With AOMEI Backupper, you can also clone the partition or hard drive. The software is already compatible with the Microsoft Volume Shadow Copy service, which activates the data backup process and does not affect running applications. This option of AOMEI Backupper is very effective because backup data can be created even when you are working. To prevent data loss, we need to make a data backup. AOMEI Backupper offers the following functions to ensure the security of your data.
* System Backup: One click backs up all data on the system drive, including system files and installed applications, without interrupting system execution.
* Disk Backup: Make a backup of your hard drives, including MBR hard drives, GPT hard drives, external hard drives, USB hard drives and other storage devices recognized by Windows.
* Partition and Volume Backup: If you only want to back up a partition or volume, not the entire hard drive, this is the best option. This allows you to save one or more partitions / volumes (including dynamic volumes) in an image file.
If you have problems on your computer, for example, if the files are deleted by mistake, the system cannot start. With the backup created above, you can restore the system to its previous normal state or recover lost data.
* System Recovery: Restore the system partition quickly and easily and make sure that the system can be started once the restore process is complete.
* Disk and Partition Recovery: Reliably restore the entire hard drive, partition or dynamic volume to its original state.
* Selective file restore: Individual files and folders can be selectively restored from a backup image file without having to restore all backup.
In addition to the backup and restore functions, AOMEI Backupper supports cloning. If you need to upgrade the hard drive, replace the old hard drive or migrate the hard drive to a new one, this may be more convenient for your job.
* Disk Clone: copy one hard disk directly to another without creating an image file. The program allows you to resize partitions during this cloning process and supports cloning of small hard drives into larger hard drives and copying traditional hard drives into solid state drives.
* Partition and Volume Clone: Make an exact copy of the dynamic partition or volume directly and transfer it exactly to another partition or volume.