The best free alternative to Microsoft Office
2 min read
While Microsoft Office remains the ubiquitous choice for word processing, slide shows, spreadsheets, and many other digital tasks, there are still plenty of free alternatives.
Microsoft Office mainly includes Microsoft Word for documents, Microsoft PowerPoint for presentations and Microsoft Excel for spreadsheets. Family accounts with up to six users are just over $ 99.99 / year or $ 9.99 / month.
LibreOffice: open source desktop applications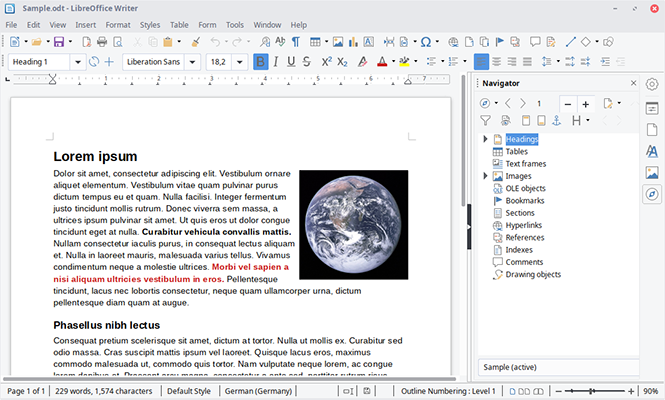 Like the best free software, LibreOffice is an open source project by The Document Foundation that was originally part of another office alternative, OpenOffice. You can download LibreOffice for free personal use on Windows, Mac and Linux. However, please note that LibreOffice as an open source application does not offer its own support.
Large companies wishing to use this alternative should seek professional support from licensed third parties before implementing LibreOffice at the enterprise level. While companies can save by paying for reliable solutions, many governments around the world choose LibreOffice to avoid costly Microsoft corporate deals.
LibreOffice Writer, Calc and Impress are the main offers in correlation with Microsoft Word, Excel and PowerPoint. These tools are also available online through web versions called LibreOffice Online. As noted above, these tools are primarily intended for personal use, although companies can use them with the proper support. LibreOffice also offers open source applications for image processing (drawing), formulas (mathematics), and database management (basic). You can start by downloading the LibreOffice suite for free from the website.
Google Drive: Google web-based business applications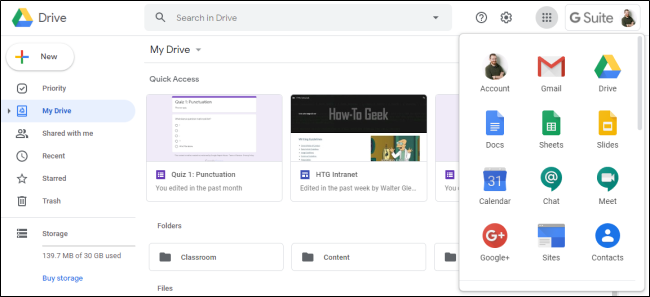 Google Drive is one of the most popular free alternatives to Microsoft Office because it comes from one of Microsoft's biggest competitors. Google offers a completely free service and support for a variety of applications similar to Microsoft Office. Popular easy-to-use apps like Google Docs, Slides, Sheets, and Drawings are available for free.
All of these applications use Google's cloud storage service, Google Drive. In addition to these core G Suite apps, Google offers apps like Forms and Classroom that cater to specific needs like teachers. A variety of third-party tools like Zoho, LucidChart, Slack, and others offer native integration with many of Google's apps.
If your productivity suite is completely cloud-based, it provides additional security since it's harder to lose track of your files. While businesses may have to pay Google a modest amount for business-level support, Google Productivity Suite is a great free option for any personal business. Create a free Google account today. If you want to update your applications or use them professionally, you can use the Google G Suite service, which offers more storage space, functionality and support.