Sonoff 4CHR3 is a 4-bit Wi-Fi smart switch with optional RF433 connection
1 min read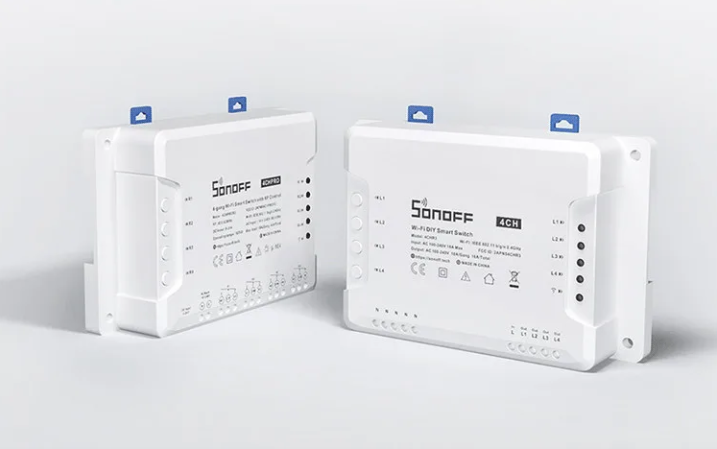 ITEAD Studio introduced the Sonoff 4CH WiFi + RF 4-Speed ​​DIN Rail Enclosure Switch in 2017, which is compatible with the eWelink app for Android / iOS and offers three operating modes that can be selected using physical switches on the device:
– Self-locking mode: each relay can be activated and deactivated independently of each other.
– Interlock mode: only one of the relays can be activated at a time.
– Inching mode: Pressing the button on the device, mobile app, or RF / WiFi remote control turns the relay on for X seconds as defined by the K6 delay switch in a range of 0.5 to 3600 seconds.
The company has now launched the similar SONOFF 4CHR3 4-speed WiFi switch and the 4CHPROR3 model, which offer 433 MHz connectivity. The main difference from the previous generation is again the ability to select operating modes directly through the eWelink mobile app.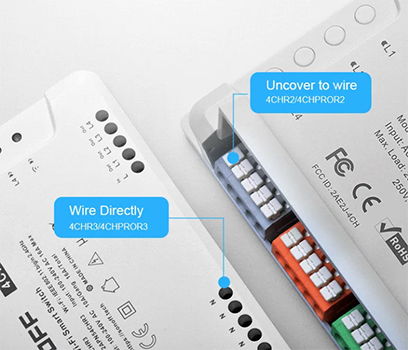 Another difference from 4CHR2 is that the connectors are now fully covered to increase security. The following comparison shows that 4CHR2 modes could already be controlled through the eWelink app, but not through 4CHPROR2.
Like all other eWelink-controlled devices, the 4CHR3 / 4 CHPROR3 smart switches can also be controlled by voice commands via Alexa or Google Home Smart Assistants.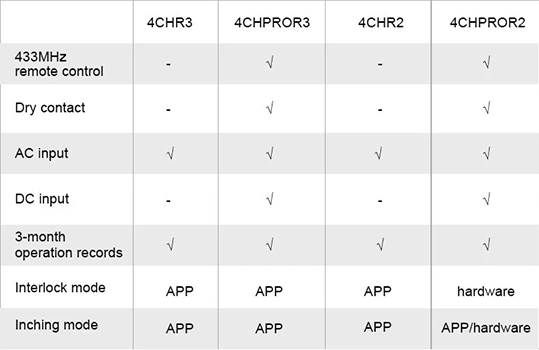 Pre-order Sonoff 4CHR3 for $18.50 and 4CHPROR3 for $28 at the ITEAD store. Delivery is scheduled to begin on May 6. Please note that 4CHPROR3 supports RF remote control, but does not come with a remote control. However, you can purchase one separately for $4.50.
Check for more Sonoff Switch on bzfuture.com.